Featured releases:
Like what you hear?
Then why not leave a tip for:
immaterial on last.fm
[2006-07-28]
We've opened an account for immaterial at last.fm, the mother of all web radio. The idea is to poison people's radio channels with our music and hopefully gain some new fans in the process.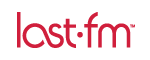 If you already have a last.fm account, please support us by listening to our music. If you don't have an account, get one today!
---
Post a comment